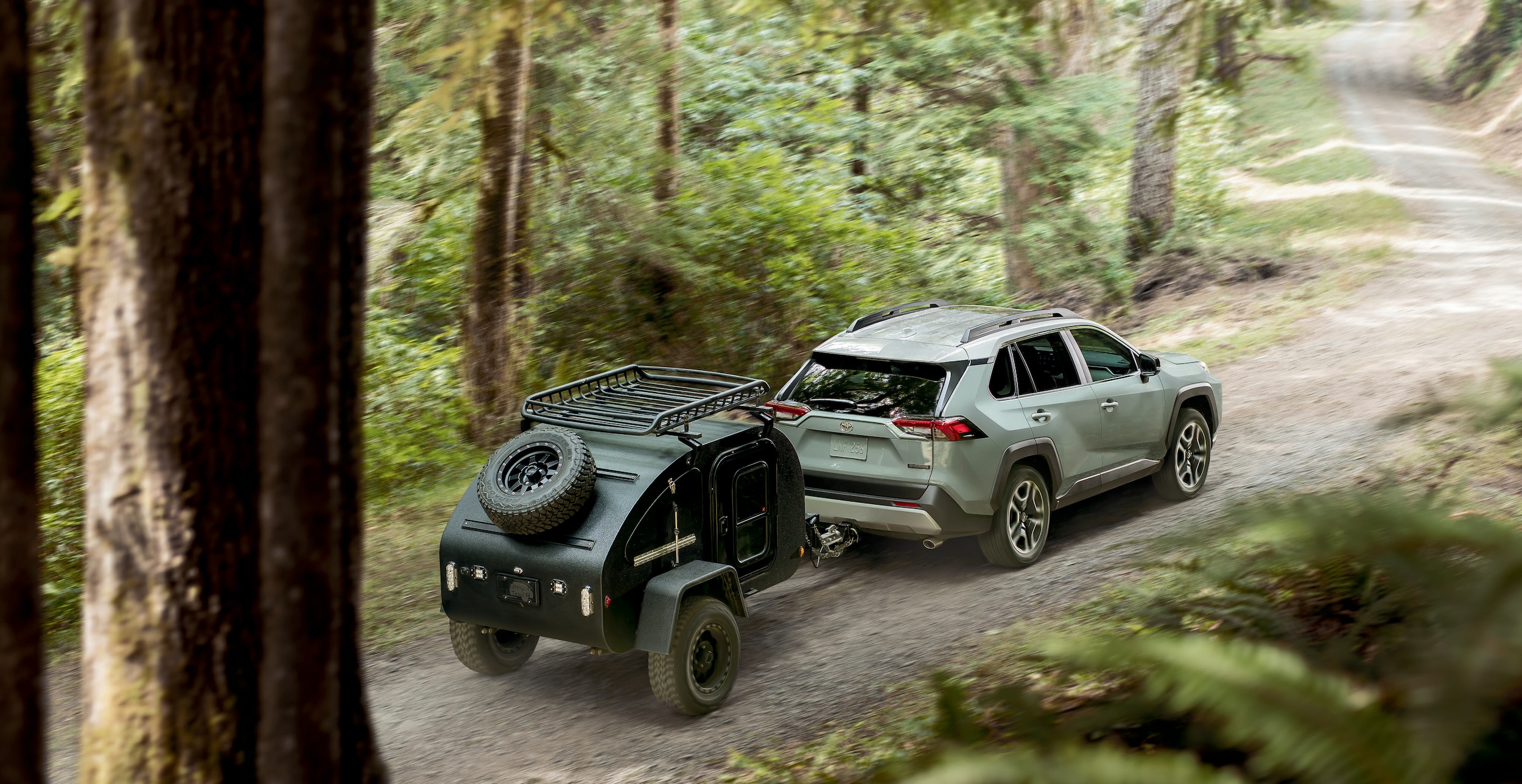 Oakbrook Toyota

2021 Toyota RAV4
Discover the 2021 Toyota RAV at Oakbrook Toyota in Westmont
Our Westmont-Area Dealership Can Tell you More About the New RAV4 Compact
When you're shopping for a new SUV, there are few names out there you can trust like people trust Toyota. Toyota, over the years, has earned a reputation for building some of the market's most dependable new models. A reputation that's on full display in the 2021 Toyota RAV4.
With seating for up to five, efficient engine options, and a healthy slice of coveted features, the 2021 Toyota RAV4 delivers an SUV package that's overflowing with value.
Serving drivers from Downers Grove to Elmhurst, the team at Oakbrook Toyota in Westmont can tell you more about everything the new RAV4 has to offer.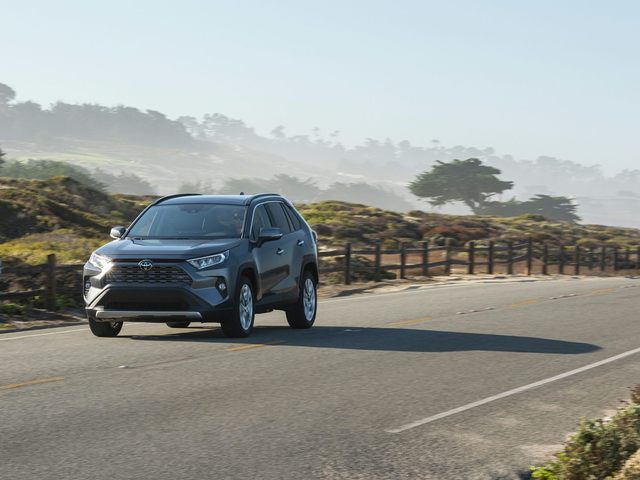 Find a New 2021 Toyota RAV4 for the Roads of Lombard
When you visit our Westmont-area dealership, you'll find six Toyota RAV4 trims available for sale. These new models include the:
Toyota RAV4 LE
Toyota RAV4 XLE
Toyota RAV XLE Premium
Toyota RAV4 Adventure
Toyota RAV4 Limited
Toyota RAV4 TRD Off-Road
The best apart about the 2021 Toyota RAV4 experience? How much it offers you at every level. Even with the base RAV4 LE, you'll find a rich selection of features waiting for you. Its higher-level trims, meanwhile, offer everything from faux leather upholstery, dual-zone climate control, and a power liftgate.
The new model also offers a wealth of media features. 7 and 8-inch touchscreens are available, as are intuitive media apps like Apple CarPlay, Android Auto, and more.
That "more" includes standard access to the Toyota Safety Sense 2.0 safety suite. This advanced safety package includes everything from automatic emergency braking and adaptive cruise control to lane-departure alerts, automatic high beams, and more.
No matter what you're hoping to find in an SUV, the 2021 RAV4 will send you home satisfied.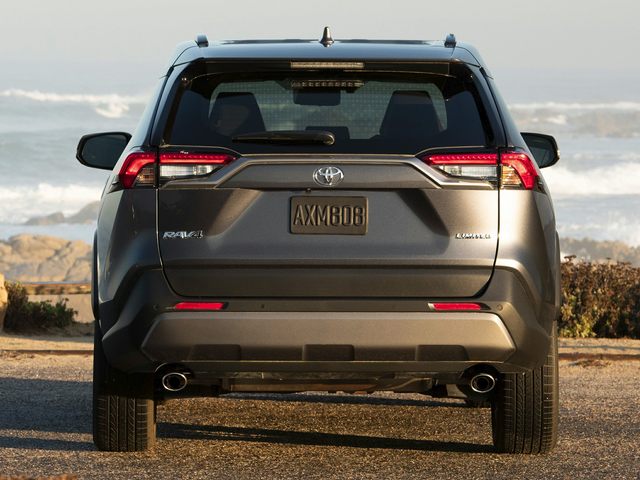 Dynamic Engine Options for Performance, Efficiency, and More
Drivers interested in the 2021 RAV4 naturally also tend to be interested in its performance options. Luckily, the 2021 RAV4 offers several. The latest new model can come equipped with one of three:
2.5-liter inline-4: 203 horsepower, 184 pounds-feet of torque, 27/35 miles per gallon
2.5-liter inline-4 electric motor hybrid: 219 horsepower, 163 pounds-feet of torque, 41/38 miles per gallon
2.5-liter inline-4 electric motor hybrid: 302 horsepower, 165 pounds-feet of torque, 40/36 miles per gallon
While its hybrid powertrains are the arguable stars of the show, the 2021 RAV4 offers top-tier fuel figures no matter which engine goes home under the hood.
For a modest fee, the 2021 RAV4 can also be upgraded with all-wheel-drive. This popular feature is a favorite of many drivers, thanks to its ease-of-use and enhanced traction. With AWD, any time your vehicle detects rough conditions or bad roads, it will automatically activate and direct more power to your wheels to help you stay in control.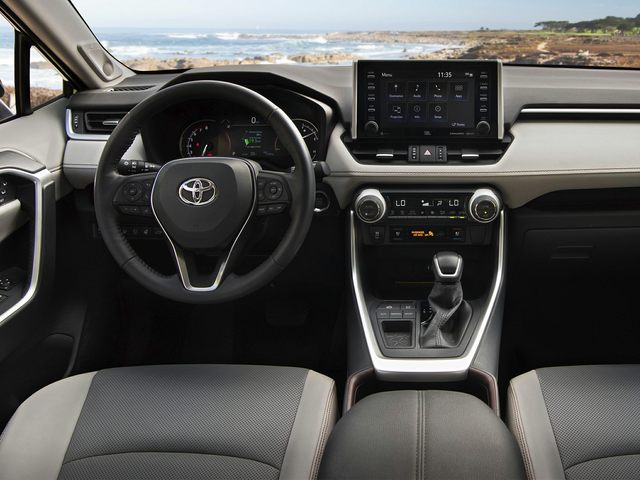 Contact Oakbrook Toyota in Westbrook Today to Learn More
Does a new 2021 Toyota RAV4 sound like the solution to your driving needs? Contact the sales team at Oakbrook Toyota in Westmont to learn more. We'd love the opportunity to tell you more about everything this new model has to offer. Don't hesitate to give us a call and let us know what you're looking for in an SUV.
Our dealership has a new Toyota inventory complete with options for the Toyota RAV4 and more! We can put you in the driver's seat of a new model for a test drive. Don't hesitate to get in touch with us today. We're always eager for the chance to help our customers. We'd love to help you too!