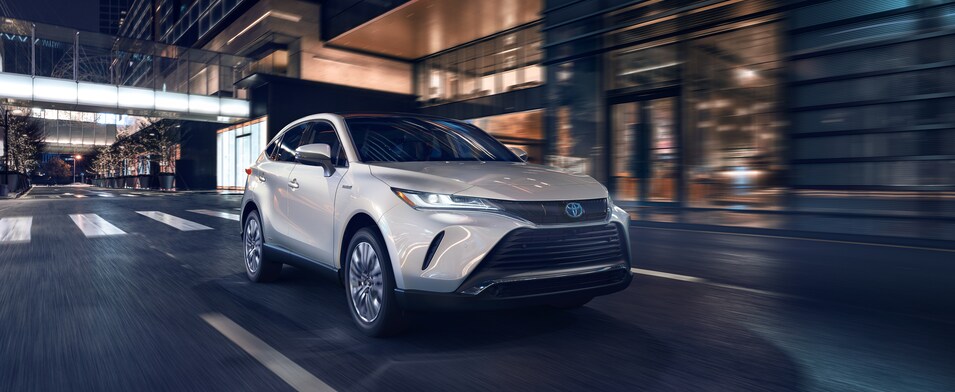 Shop & Compare Toyota SUVs in Westmont
Find the Right SUV for You at Oakbrook Toyota in Westmont
When you're looking for a dependable new model, it should be no surprise if Toyota enters the conversation. Renowned for its reliable new models, Toyota has proven itself to be a go-to source for Elmhurst and Downers Grove drivers looking for a ride they can count on.
What does that mean for Lombard area drivers looking for their next SUV? That a trip to Oakbrook Toyota in Westmont should be one of their first priorities! Based in Westmont, our dealership has a selection of Toyota SUVs that can deliver everything from dependable driving to great features and more.
What's Waiting in Our New Toyota Inventory?
When you visit the friendly Toyota experts at Oakbrook Toyota in Westmont, you'll find a robust selection of new Toyota SUVs waiting for sale. The best part? Toyota's lineup offers a wide array of new models perfect for every variety of driver. We can offer you new Toyota SUVs like the:
Toyota Venza
Toyota C-HR
Toyota RAV4
Toyota Highlander
Toyota 4Runner
Toyota Sequoia
Toyota Land Cruiser
Let's take a brief look at what each of these new models has to offer for drivers in the Westmont and Elmhurst areas.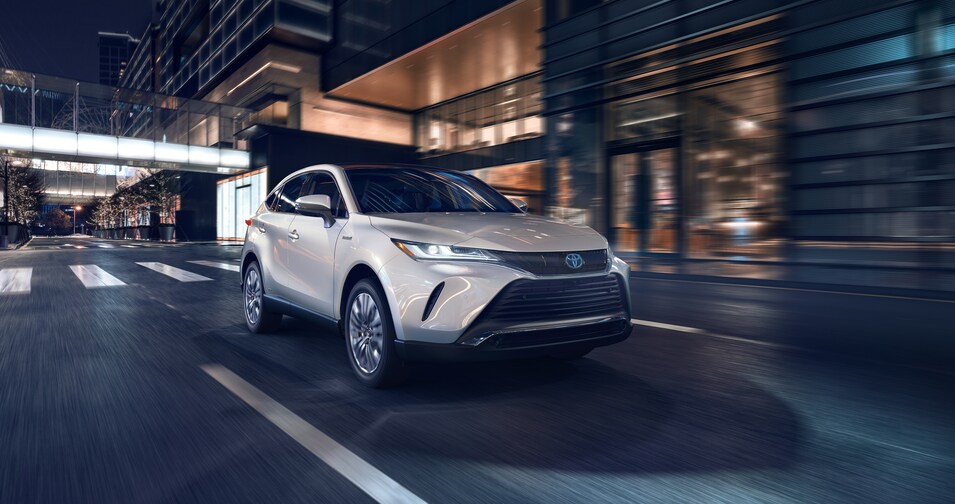 New Toyota Venza
The most recent addition to the Toyota SUV lineup, the Toyota Venza is a five-seat midsize SUV with standard all-wheel-drive and a standard hybrid powertrain. This impressive pairing works with Toyota's Safety Sense assistance suite and standard media options to produce one of the market's most valuable new midsize experiences.
Shop Toyota Venza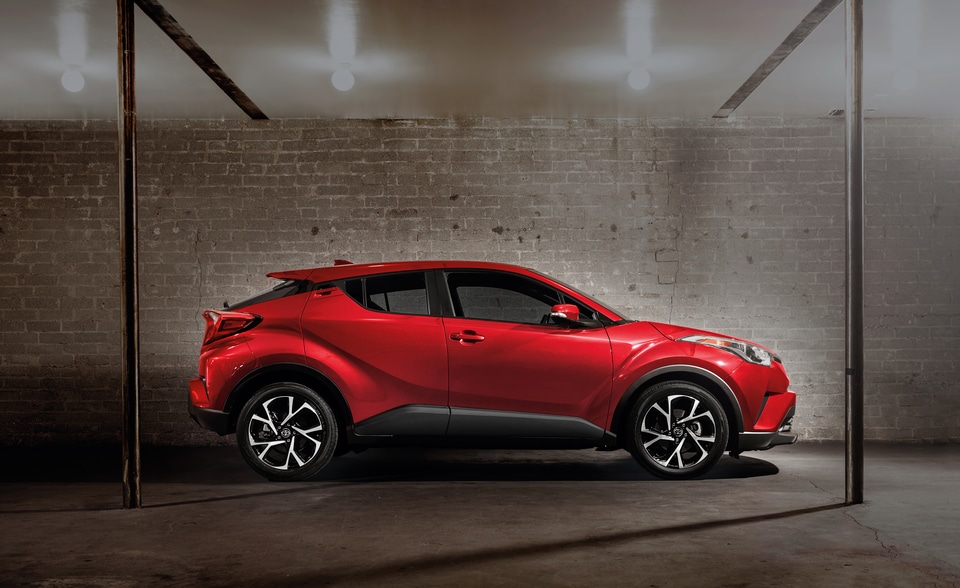 New Toyota C-HR
Let's say you're interested in the abilities of an SUV but would prefer something more comparable to a car in size. That's where subcompact SUVs like the Toyota C-HR come in! While it might not boast the powerful abilities of larger SUVs, the Toyota C-HR still offers some uniquely SUV perks, including a spacious interior, higher ground clearance, and more.
Shop Toyota C-HR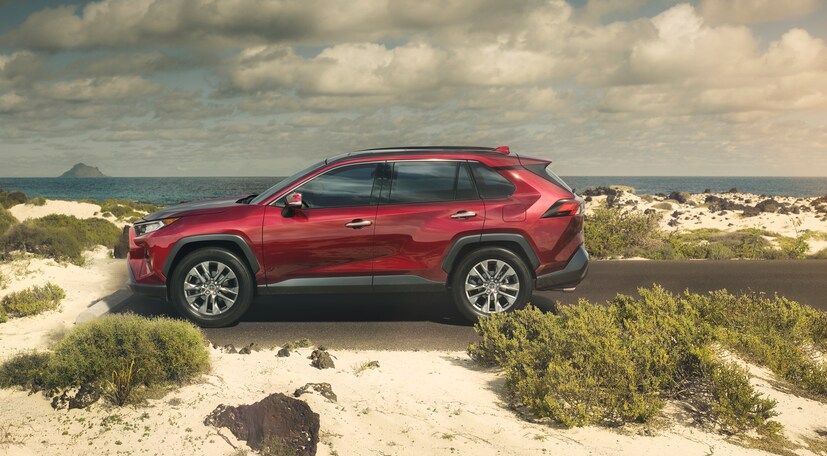 New Toyota RAV4
A long-time favorite of the compact SUV segment, the five-seat Toyota RAV4 offers a rich package built around value. Its comfortable interior can come equipped with a spread of features aimed at media, comfort, and more. The RAV4 is renowned for its top-tier Toyota Safety Sense assistance suite and also comes available as a hybrid in the Toyota RAV4 Prime.
Shop Toyota RAV4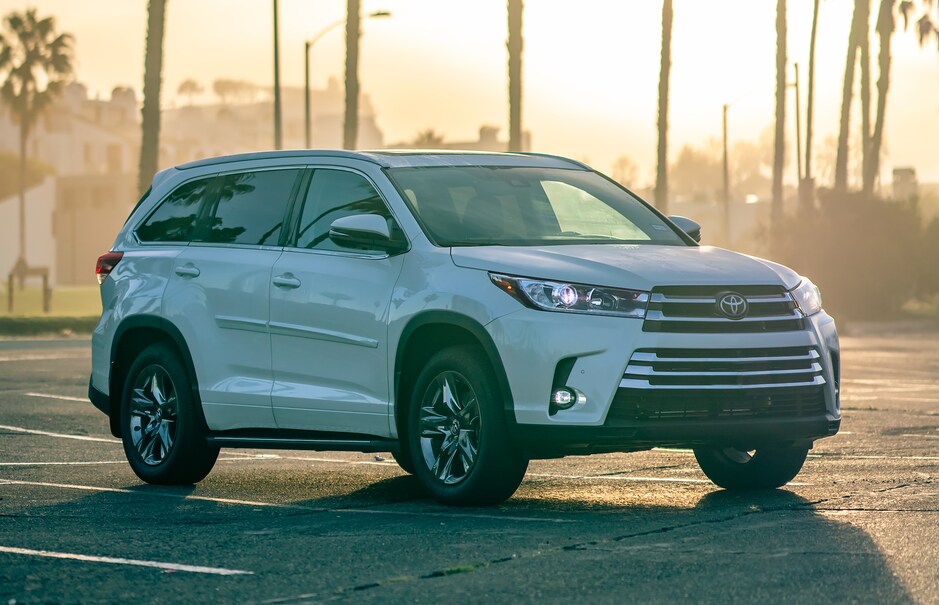 New Toyota Highlander
Looking for an all-purpose midsize family hauler? Something with plenty of space, powerful performance options, and a wealth of coveted features? That's the Toyota Highlander in a nutshell! A spacious SUV with seating for up to eight, the Highlander is one of the most versatile midsize SUVs around.
Shop Toyota Highlander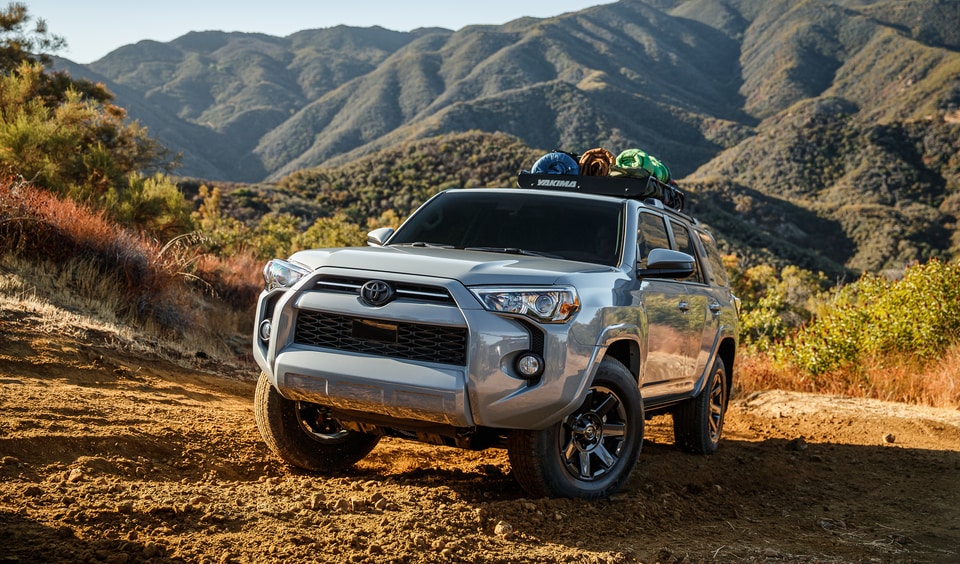 New Toyota 4Runner
Utilizing a rugged body-on-frame design, the Toyota 4Runner is an SUV built for all-terrain driving. While its five-seat interior is comfortable and well-equipped, its high ground clearance and powerful V6 engine offer everything you need for off-roading and tough terrain.
Shop Toyota 4Runner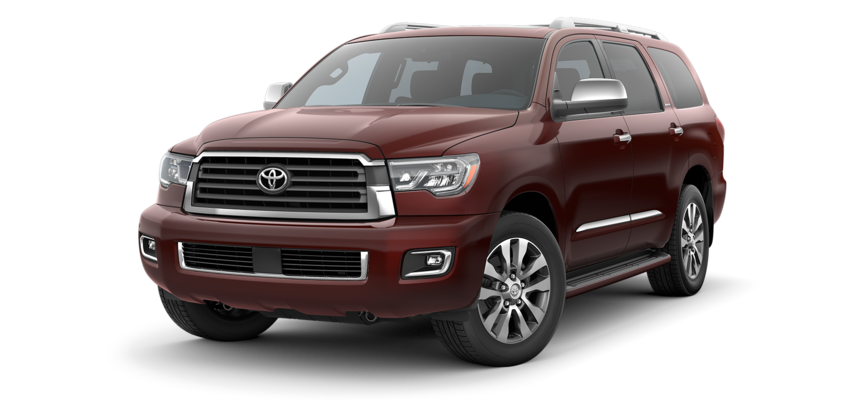 New Toyota Sequoia
If you're a driver that thinks bigger's better, the Toyota Sequoia's for you. More rugged and truck-like than the Highlander, the Sequoia provides an eight-seat interior paired with rugged abilities and rough-and-tumble road manners. If you want an SUV perfect for weekend camping trips and the carpool, the Sequoia might be it!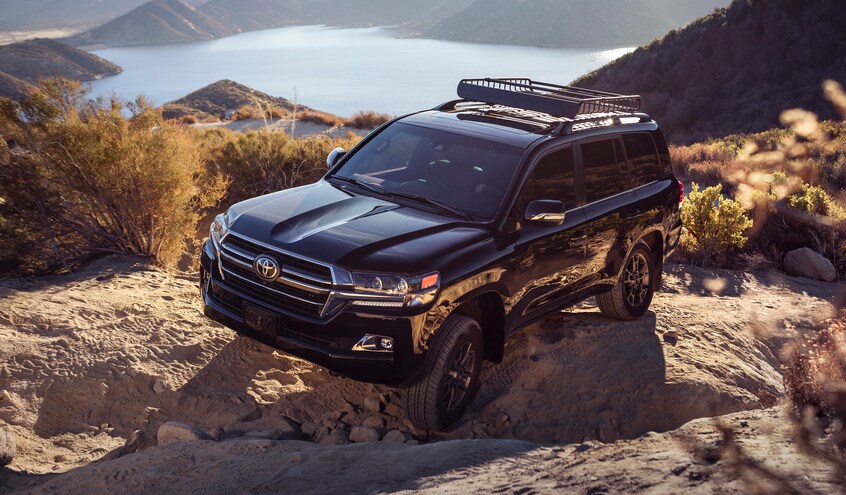 New Toyota Land Cruiser
Practically a legend among drivers with tastes for off-roading, the Toyota Land Cruiser can seat either five or eight, depending on your needs. While it also stands out as Toyota's most expensive SUV, it also offers a standard V8 powertrain and a slew of performance-focused features designed to smooth your path from here to there - no matter where "there" might be.
Buy or Lease a New Toyota SUV in Westmont Today
Would you like to know more about the Toyota SUVs waiting for you at Oakbrook Toyota in Westmont? Contact our dealership today, and we'll tell you more about our current Toyota inventory, including our options for Toyota SUVs and more.
We have new Toyota finance offers available for customers in the Lombard and Elmhurst areas. We can fill you in on those, too, and help you apply for financing.